New Feature From BitPay - Client Billing
Posted on

2013-01-04 18:00:22

1511

Views

12

Uptweets

0

Favorites

2

Likes

0

Dislikes
BitPay is pleased to announce a new feature called Client Billing. With this feature, it is easier than ever to create a bill for services rendered, and BitPay will deliver this to the client and collect payment. All of the normal BitPay options are available, including being able to set prices in over 30 currencies, and receive a direct deposit into bank accounts in 9 countries.
Anyone who does freelance work, and would like to be paid in bitcoins, can now create a professional invoice using BitPay's Client Billing.
Here is a screenshot of the bill creation UI, and the bill that is presented to the client.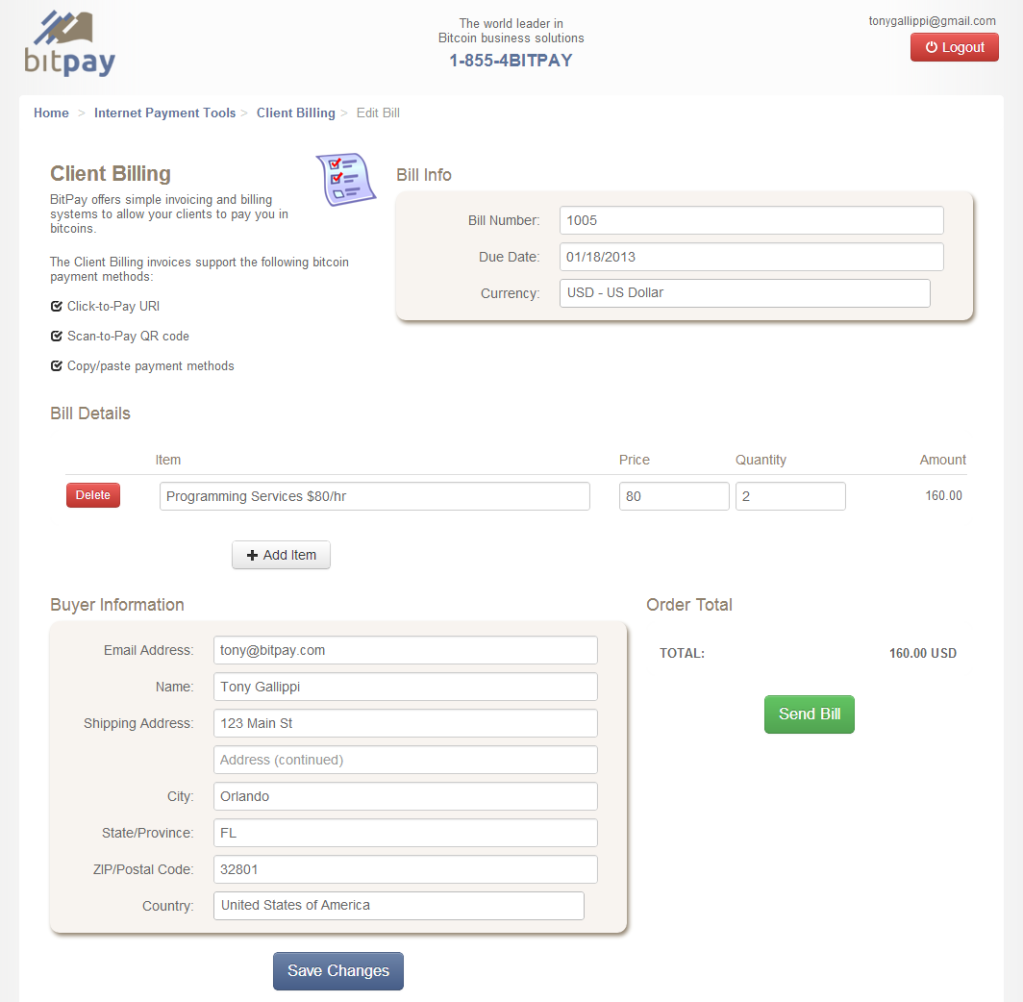 3 /3 Comments